New Plymouth Sportfishing and Underwater Club
The New Plymouth Sportfishing & Underwater Club was formed in 1995 as a result of the merging of the New Plymouth Underwater and the Taranaki Cruising and Sportfishing Clubs. The club is based at the Harborview Clubrooms on Oceanview Parade, New Plymouth, New Zealand.
Clubrooms are open every day from 3pm-7pm Monday-Wednesday and 3pm till late Thursday-Sunday. The kitchen is open Thursday-Sunday from 5.30pm-8.30pm. Members, their visitors, affiliated visitors and prospective members are welcome. Our Club nights are Thursday's and Sunday's.
On top of our four bottom fishing competitions we have a Ladies & Lassies tournament and our three Day West Coast One Base which is held every Taranaki Anniversary weekend. We also host the very popular Cockies Classic and Energy Sector competitions.
Full Members with boats are able to buy an annual key to the Clubs very good boat wash facility. The cost is nominal and covers the cost of water that the Club has to pay for the boat wash. Thinking of taking the boat out? Want to see how many people are using the boat ramp or how many boat/trailer parks are available? Check out our live camera feed. As a member of the Club you are able to use the Clubs Channel 3 Radio.
The Clubs financial year is the beginning of July to the end of June with the AGM in September once the Accounts are audited. Traditionally the Club holds a prize giving function in mid-September.
The Club is available for hire for functions to both members and non-members. The Lounge can be used for both social events and business events and is popular during the day for business seminars etc. Members are able to hire the Club at a reduced rate for both personal and business functions. We offer a discount to Sponsors as well. Bookings must be made well in advance through the Marketing Manager npsucmarketing@xtra.co.nz . All catering at the Club is through the Clubs contracted caterer.
President – Ian Steele 027 688 1441
Vice President & Chief Weighmaster – Lee Drummond
Treasurer – Allen Clarke
Secretary – Gary Rooks
Ex Officio – Rowan Yandle
Committee:
Mike Trousselot
Robert Falconer
Steve George
Brendon Iremonger (Dive Delegate)
Gary Rooks
Joseph Penberth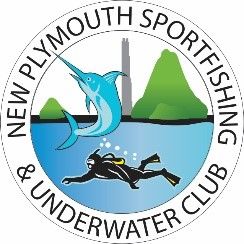 Contact: Gary Rooks
Address: Oceanview Parade, Lee Breakwater, Port Taranaki
City: New Plymouth
Phone: 06 758 3901
Email: npsuc@xtra.co.nz
Contact Us