LegaSea – Fish for the People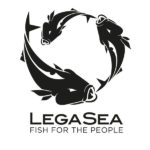 Who are we?
LegaSea is the public outreach and fundraising arm of the New Zealand Sport Fishing Council.
LegaSea was established in 2012 to help the public understand the issues affecting our marine fisheries and environment and why we need to restore abundance. LegaSea raises funds to help resource the work the Council undertakes to ensure there are enough fish in the water for future generations.
Visit LegasSea Website at www.legasea.co.nz
Our 100% commitment
100% of public donations go towards building more abundant fisheries.
All LegaSea's operating costs are met by commercial partners, sponsors and in-kind private donors. This means we can dedicate all public donations to our core work of advocacy, research and education.
These investments fuel our mission: to build abundant fisheries for both current and future generations of Kiwis.