Raglan Sportfishing Club
In September 1999 a small group of interested Sports fisherman got together and formed the Raglan Sport Fishing Club. The aim being to support the awesome sport fishery off the West Coast of the North Island and to provide an avenue for these hardy souls to get together. In this short time the club has grown from 16 to over 500 members.
Members receive regular newsletters to keep everyone informed of club events.
We hold 3 annual tournaments; the Fish City Ice Breaker now on Labour Weekend, when the Snapper are prolific, but still with a chance at the first Game Fish, the Manu Bay tournament which is run on the Sunday of Anniversary Weekend and our newer Game Tournament the Rollo's Mixed Classic run in the third week of February.
Club members are friendly and helpful so don't hesitate to ask them for help with where to go fishing or advice with the bar and weather conditions.
We will look forward to having you onboard.
Contact Details
Club Secretary please email Courtenay on:
027 801 1578
info@raglansportfishing.co.nz
https://raglansportfishing.co.nz
ALL WELCOME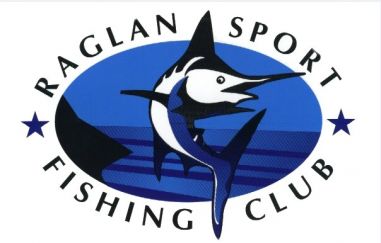 Contact: Courtenay Petrie
Address: P.O. Box 48
City: Raglan 3225
Phone: 027 801 1578
Contact Us