Tauranga Sport Fishing Club Inc
A Brief History
It appears that the Club started in 1922 or 1923 so by 2015 it is now some 92 or 93 years old. The earliest record about the Club that could be found was in the Minutes of the Tauranga Tourist League Committee, at their meeting in November 1924.
The first available records of any game fish caught was for 1929 during which season 85 marlin and 37 mako shark were landed, At this time only five launches were operating. In those early days fishing was based at Southeast Bay on Mayor Island. The Club as such existed as an informal society of members, and it was not until 1937 that the Club became incorporated, and was officially known as the Tauranga Big Game Fishing Club.
In December 1952 the Club had a preliminary meeting with the Trustees of Mayor Island with a view to obtaining a lease of land at Opo Bay (known also as Southeast Bay) for a base. In February1953 the proposal was agreed to in general terms, and a lease was signed on 17 January 1955. Another aspect of Club activities was the office which they had on Coronation Pier at Tauranga operating as a mainland base which was in radio communication with the island.
The Club membership has a very strong fishing base, and is also enhanced by the community in its social membership.
P.O. Box 13095, Tauranga 3141
Club Manager – Barry Brown
Club President – Tony Dolman
Hours of Operation
Office 8.30 am – 5.00 pm – Monday – Friday
Dining Room Lunch 11.30 am – 2.00 pm – Monday – Friday
Dinner 5.30 pm – 8.30 pm – Monday – Thursday
Dinner 5.30 pm – 9.00 pm – Friday
11.00 am – 9.00 pm – Saturday
11.00 am – 8.30 pm – Sunday
Bar 11.00 am – 10.00 pm – Monday – Friday
11.00 am – 12.00 am – Saturday
11.00 am – 10.00 pm – Sunday
Open at 1.00 pm on ANZAC Day
The Club is closed on Christmas Day and Good Friday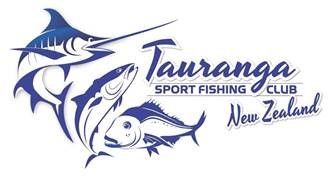 Contact Us