DECISION: PENDING
Introduction
On 23 June 2021 Fisheries New Zealand (FNZ) advised they were reviewing the deemed value rates for 6 fish stocks including several mid/deepwater stocks, Blue cod 7, Bluenose 2 and Kingfish 8.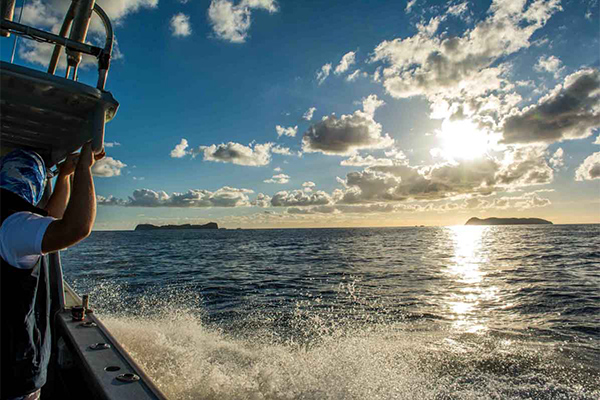 Commercial fishers who do not balance their catch with Annual Catch Entitlements (ACE) must pay a financial penalty, a deemed value payment. Deemed values are charged for each kilo of overcatch not covered by ACE. The per kilo cost may ramp up on a sliding scale depending on the species and catch area.
The New Zealand Sport Fishing Council (NZSFC) has made substantive submissions on the deemed value regime for more than a decade. Many of the issues raised previously still exist today.
Proposal
Fisheries New Zealand offer a range of reasons why the deemed value rates need to be adjusted for alfonsino, gemfish, bluenose, blue cod and kingfish. Any changed will apply from 1 October 2021.
Submission
The New Zealand Sport Fishing Council worked with LegaSea, the New Zealand Angling & Casting Association and New Zealand Underwater to develop a response to the deemed value proposals. Most of the submission is focused on Kingfish 8, off the west coast of the North Island, as there are some fundamental issues that need to be addressed.
Essentially, what is happening in Kingfish 8 is more confirmation that the deemed value regime is a failure as it has consistently failed to constrain commercial catch to the statutory limits set by previous Ministers. A more flexible mechanism is required.
Relevant information
2021
Submission
Deemed value review. NZSFC. 27 July 2021
Submission in support of the Minister retaining the existing deemed value rates in Kingfish 8, and urging the Minister to review overall management. NZSFC and others. 27 July 2021.
READ NOW >
Proposal
Proposal. Deemed value review. FNZ. 23 June 2021
Fisheries New Zealand propose to change the deemed value rates applying to 6 fish stocks including Blue cod 7, Bluenose 2 & Kingfish 8. Submissions due by 27 July. FNZ. 23 June 2021.
READ NOW >
Review, mixed species proposal letter. FNZ. 23 June 2021
Fisheries New Zealand advise they are reviewing a range of fish stocks and TACs for the next fishing season. Submissions are due by 27 July 2021. FNZ letter. 23 June 2021.
READ NOW >