Waikato Regional Coastal Plan 2023
DECISION: PENDING
Introduction
After receiving substantial feedback in 2022, the Waikato Regional Council (WRC) issued its proposed Regional Coastal Plan for public consultation in August 2023.
The Coastal Plan sets out how the Regional Council will manage the marine waters covering the inner Hauraki Gulf, Coromandel down to Waihi, and the west coast from Waiuku to Mokau. It will be operative for 10 years.
The WRC issued the proposed Plan on 18 August with submissions due by 14 November 2023.
Submission
On 13 November 2023 the New Zealand Sport Fishing Council submitted a response to the proposed Plan, calling on the WRC to recognise the outstanding values associated with recreational fishing. Also highlighting the need to identify and map ecologically significant marine areas vulnerable to disturbance.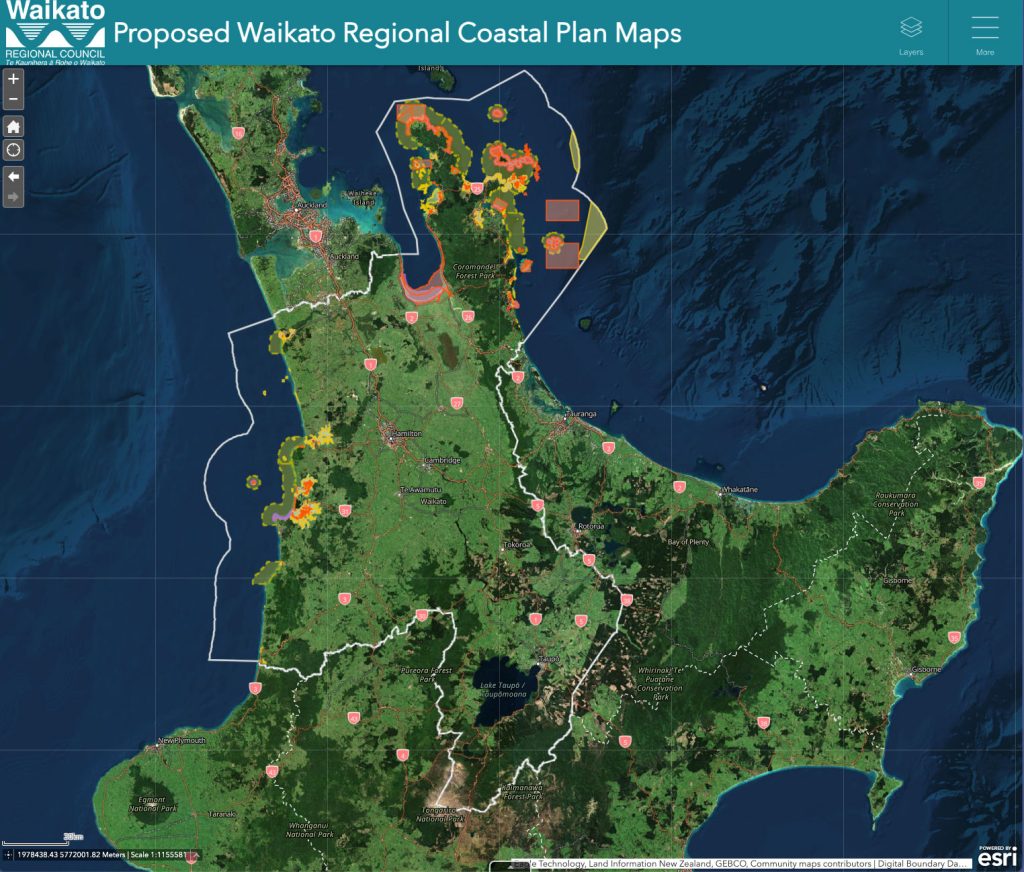 While our preference is to have Fisheries Act tools applied, in the absence of any effective controls we advocated that new rules are required to restrict or prohibit disturbance of the seabed or foreshore within those identified areas. Those rules must apply to mobile, bottom contact fishing methods such as bottom trawling, Danish seining and scallop dredging.
We also advocated for the WRC to prohibit purse seining in coastal waters, to maintain and enhance indigenous biodiversity, as per the Plan's objectives.
Background
In 2022 over 2700 people made a submission, via the LegaSea website, on the draft WRC Coastal Plan. Together our voices made a difference. Our submissions helped shape the proposed 2023 Plan. Details on the 2022 process are here.
Relevant information
2023
Submission
WRC Coastal Plan. NZSFC. 13 Nov 2023
Submission in response to the Waikato Regional Council's proposed Coastal Plan. The WRC must recognise the outstanding values of recreational fishing, maintain public access to the marine environment, and prohibit trawling, seining and dredging. NZSFC. 13 November 2023.
READ NOW >
Proposal
Proposed Coastal Plan. Waikato Regional Council. 18 Aug 2023
Proposed Waikato Regional Council Coastal Plan setting out how the WRC will manage the coastal environment under its jurisdiction. Covers both east and west coasts of the North Island. Submissions in response due by 14 November. WRC. 18 August 2023.
READ NOW >
Notice of Plan review. Waikato Regional Council. 18 Aug 2023
Letter advising the Waikato Regional Council review of the proposed Coastal Plan. Submissions open on 18 August and close on 14 November 2023. WRC. 18 August 2023.
READ NOW >
2022
News
Coastal plan update. Waikato Regional Council. 19 Aug 2022
Email update summarising Coastal Plan process to date, submissions received and formal consultation likely in early 2023. Waikato Regional Council. 19 August 2022.
READ NOW >