Maori customary initiatives
Introduction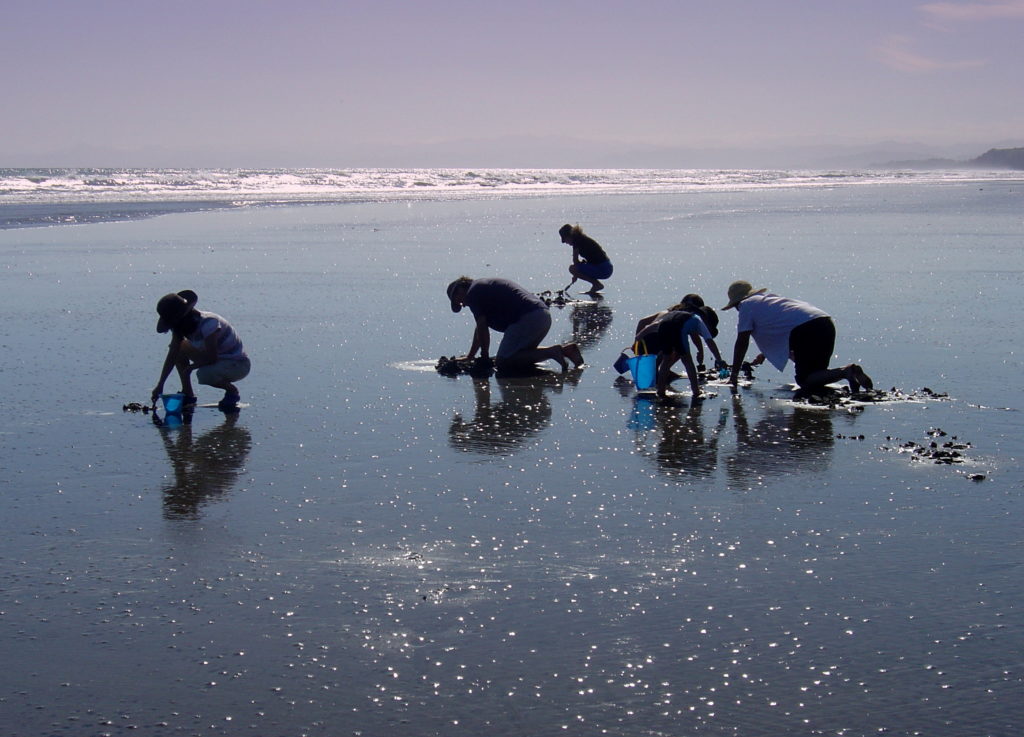 Since 2005 the New Zealand Sport Fishing Council has actively supported mana whenua in their efforts to protect the near shore marine environment, finfish and shellfish species from over harvesting.
Over time we have worked with the Mid North Iwi Fisheries Forum, the Hokianga Accord, and others, to submit in support of a range of applications for temporary closures under sections 186A or 186B of the Fisheries Act (1996), for rāhui and the establishment of mātaitai around the North and South Islands.
It has been a privilege to work with mana whenua to achieve effective local management, and to work with the public to support these initiatives. Success has been achieved in the Bay of Islands, Whangarei, the Hauraki Gulf, Coromandel and south to Wairarapa.
However, we note that it is largely the failure by Fisheries New Zealand to protect and manage the shellfish fisheries that leaves mana whenua in a position where they have to act on behalf of the community to protect remaining shellfish beds from over harvesting and external stressors.
Changing needs
Over time our population has changed and there are increasing reports of bulk harvesting by groups of people who travel out of town to harvest shellfish in nearby beaches. There does not seem to be any effective management of this activity by Fisheries New Zealand nor adequate measures to protect our inter-tidal species.
Consequently, it is left to mana whenua to recognise the problem and initiate a solution with only temporary tools in hand. The Council advocates that Fisheries New Zealand needs to be more proactive in developing regulatory tools and community support for measures that adequately address contemporary conditions.
Public campaign required
There is also a strong need for Fisheries New Zealand to initiate a public awareness campaign to educate the wider public of the potential benefits in implementing local area management tools. Currently, the only tools available are no-take marine reserves or customary initiatives that are limited in their application, yet we know from experience that the protection of shellfish, finfish and the marine ecosystem benefits the wider community.
Since the Sea Change process and final report, the Council and LegaSea have advocated for Ahu Moana.
Ahu Moana is a community based solution that encompasses iwi and communal aspirations, allowing for continued use of an area with controls to suit local conditions.
Our recent initiatives in support of Ahu Moana include Coromandel scallop closure, Hauraki Gulf Tīkapa Moana Marine Protection Bill, Hauraki Gulf Trawl Corridors, Aotea Temporary Closure 2023, Tutukaka-Ngunguru Temporary Closure, Waimārama Temporary Closure and Te Rāhui o Moremore, Napier temporary closure.
Resources
Article. Respecting rāhui is good for conservation. LegaSea. 21 Nov 2023
An increase in extreme weather events, land run-off, and ineffective fisheries management means we need to embrace a variety of tools to restore our inshore marine environment. LegaSea. 21 November 2023.
READ NOW >
FAQ. Temporary customary closures. Fisheries NZ. July 2022
Questions and answers about temporary closures, method restrictions and other Māori customary management tools. Fisheries New Zealand. July 2022.
READ NOW >
FAQ. Temporary closures, customary management tools. FNZ. Aug 2018
Fisheries New Zealand answers to questions about method restrictions, what are temporary closures and what other management tools are available to mana whenua to manage areas and/or species. August 2018
READ NOW >