Breakthrough striped marlin study.
Dr Julian Pepperell. Feb 2020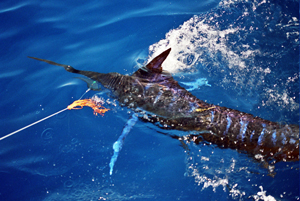 Recapture rates for tagged billfish tend to be very low compared with other fish species. For example, on the Australian Gamefish Tagging Program, less than one percent of tagged marlin are recaptured. This has led to the contentious assumption in some quarters that released billfish must have a high mortality rate.
Another statistic that has been difficult to explain for many years is the relatively short maximum time at liberty for tagged striped marlin. While many recaptures of tagged black marlin and sailfish have occurred after long periods following release – exceeding seven years for both species – hardly any tagged striped marlin have been recaptured more than one year after release.
I had long thought that the most likely explanation for this was that striped marlin must be losing or rejecting their tags at a higher rate than other billfish species. However, proving this remained in the 'too hard' basket. Until very recently, that is.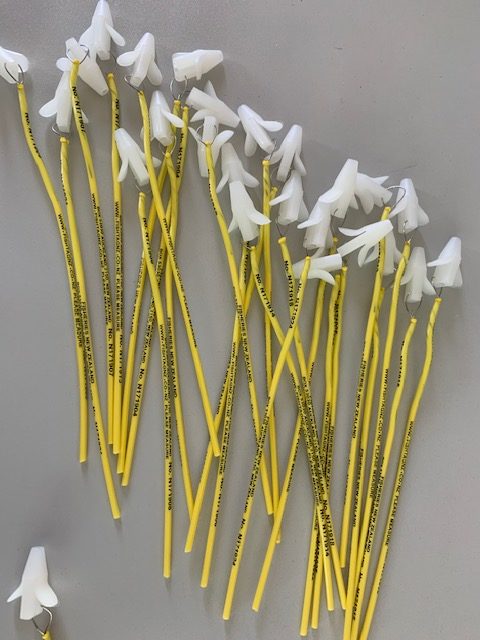 Browsing the latest scientific papers on billfish, I came across one that grabbed my attention. The paper described the results of a study in which striped marlin were surgically implanted with data-recording 'archival' tags. The researchers, led by well-known billfish scientist Dr Michael Domeier, had been frustrated with the perennial problem of pop-up satellite tags, jabbed into the shoulder of billfish, coming off the fish way too early – 49 days on average for striped marlin.
They therefore decided to implant essentially similar tags into the body cavity so that they could not possibly be released or rejected and would therefore potentially record data for years.
The only problem with this method was that the fish would need to be recaptured in order for the tag to be retrieved and the data downloaded. And that meant a lot of fish would need to be implanted if even one or two tags might be expected to be returned. So, biting the bullet, Michael and his team implanted the expensive tags into 99 striped marlin caught by rod and reel off Magdalena Bay, Mexico between 2008 and 2010.
The results were slow to accumulate but the story that emerged regarding recapture rates was quite remarkable. Of the 99 fish tagged, tags from 10 recaptured fish were returned. This translates into a known recapture rate of 10.1% – an order of magnitude greater than for conventional tagging with dart tags.
Perhaps equally interesting was the fact that times between release and recapture of the implanted fish ranged from 1.1 years to 7.6 years, greatly exceeding the vast majority of times at liberty for conventionally tagged striped marlin. But wait, there's more.
When the archival tags were implanted, a specially designed external conventional tag was also placed in the shoulder of each fish with a message offering a large reward to retrieve the implanted tag and return it. However, not one of the recaptured fish had retained its external tag, clearly indicating a high tag loss rate, at least from fish at liberty for more than a year.
Surgically implanting a piece of hardware into a live striped marlin is a very different procedure than simply placing a tag into the shoulder of a fish while it is still in the water. Each fish had to be laid on the deck with a deck-hose in its mouth while the tag was implanted and the incision sutured, possibly leading to at least some post-release mortality.
As well, with the external tag missing, it is highly likely that other implanted fish were also recaptured but the tag not noticed at all. In fact, two of the implanted tags were not found until the fish were being processed at commercial facilities. In other words, the actual recapture rate of tagged fish is likely to have been higher than the 10.1% figure, adding further weight to our knowledge that billfish actually have high post-release survival rates, and that striped marlin in particular do indeed reject plastic tags at a relatively high rate.
Paper. First marlin archival tagging study suggests new direction for research. Domeier et al. 7 December 2018. Marine and Freshwater Research, 2019, 70, 603-608.